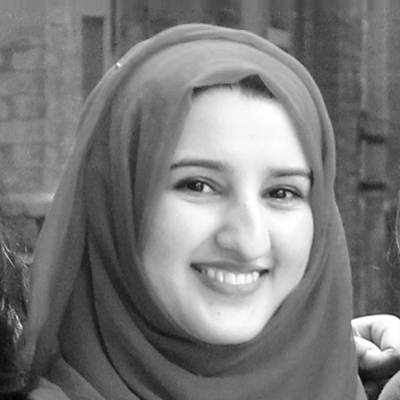 Hina Muhammad (born 1991) is a visual artist and art educator currently based in Charsadda, Pakistan. She completed her BFA from the National College of Arts, Lahore in 2013 specialising in Miniature Painting. Hina then went on to pursue an MA in Visual Arts from the same institute, where she received a distinction for her efforts. During her education, she also had the privilege of being an exchange student at The Prince's Foundation, School of Traditional Arts, London.
Hina has exhibited her work locally extensively at numerous art organisations throughout her professional career. She is currently a permanent faculty member at the Pakhtunkhwa College of Arts, Abdul Wali Khan University, Mardan.
Hina's artwork is housed within the permanent collection of the Ambiance Boutique Art Hotels.
Read less
Hina Muhammad (born 1991) is a visual artist and art educator currently based in Charsadda, Pakistan. She completed her BFA from the National College of Arts, Lahore in 2013 specialising in Miniature Painting. Hina then went on to pursue an MA in Visual Arts from the same institute, where she received a distinction for her efforts. During her education, she also had the privilege of being an exchange student at The Prince's Foundation, School of Traditional Arts,... Read more