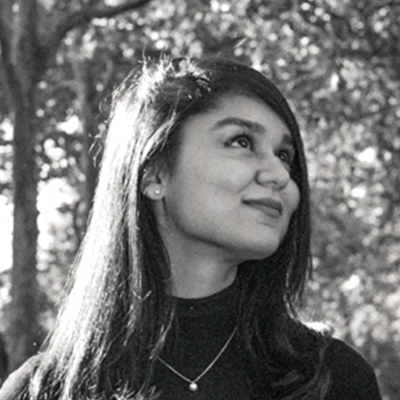 Shanzay Subzwari (born 1991) is a visual artist, freelance writer, and art educator currently based in Karachi, Pakistan. She completed her BFA from the Indus Valley School of Art and Architecture, Karachi in 2014 where she received a Distinction as well as the Academic Excellence in Fine Art award. Shanzay was selected as a British Chevening Scholar in 2019 and went on to pursue an MFA from the School of Art, Architecture, and Design at the London Metropolitan University, London where she received a Distinction.
Shanzay is frequently invited to participate in exhibitions both locally and internationally. She exhibited her work in London in 2016, 2019, and 2020; at the Venice Biennale, Venice in 2019 as part of Imago Mundi; and inTurkey in 2011. In 2016, Shanzay was invited to participate as a Watch and Talk participant at the Festival Belluard Bollwerk International, Fribourg, Switzerland, and was an Artist in Residence at the SAARI artist residency, organised by the Kone Foundation in Mynamaki, Finland in 2018. In 2020, she was part of the Dean's Seminar on Art and Value, Madrid, Spain. Shanzay's work has been acquired for the Hundal Collection at the South Asian Institute, Chicago, The Furqan Ahmed Collection, Pakistan.
Her artwork is housed within the permanent collection of Ambiance Boutique Art Hotels, among other notable collections.
Read less
Shanzay Subzwari (born 1991) is a visual artist, freelance writer, and art educator currently based in Karachi, Pakistan. She completed her BFA from the Indus Valley School of Art and Architecture, Karachi in 2014 where she received a Distinction as well as the Academic Excellence in Fine Art award. Shanzay was selected as a British Chevening Scholar in 2019 and went on to pursue an MFA from the School of Art, Architecture, and Design at the London Metropolitan... Read more