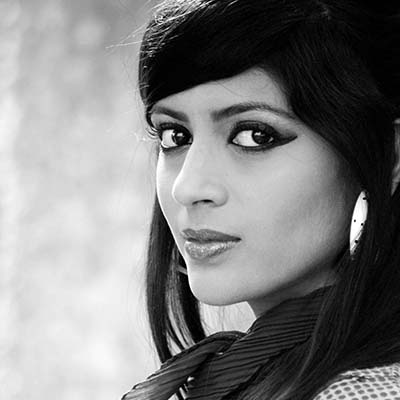 Wardah Naeem Bukhari (born 1988) is a multidisciplinary artist and educator currently based in Lahore, Pakistan. She completed her Doctorate in Art History in 2021 from Punjab University, College of Art and Design, Lahore. Wardah then went on to acquire an M.A Honors in Visual Art from the National College of Arts, Lahore in 2013. She received her BA in Graphic Design from Multan College of Arts, Bahauddin Zakariya University in 2010.
Wardah works in various mediums i.e. drawing, painting, sculpture, installation, photography, video, and digital art. Through her practice, she recreates existing imagery through a new visual language by including different subject matters ranging from craft to aesthetics, history to myth, tradition to new media arts, and religion to politics of South Asia. In particular, Wardah uses Pattoli (decorated thread work used to tie necklaces) craft of Multan in her art practice. She has done four solo shows in Lahore and participated in 10 international exhibitions including 32 national group exhibitions. Wardah has contributed two biographies to the Oxford Companion to Pakistani Art in 2014 and written 10 articles in HEC-recognized "Y" category journals. She was also invited as Curator for the first studio BQ Artist Residency in 2015. Alongside this Wardah was invited to an international conference, in Istanbul in 2015 and an artist talk at South Asian Women Collective, New York in 2016. She has done Arthub international residency in Kingman, Arizona in 2016. Currently, Wardah is teaching as a permanent faculty member in Graphic Design Department at Lahore College for Women University, Lahore.
Select artworks of hers are housed within the permanent collection of the Ambiance Boutique Art Hotels.
Read less
Wardah Naeem Bukhari (born 1988) is a multidisciplinary artist and educator currently based in Lahore, Pakistan. She completed her Doctorate in Art History in 2021 from Punjab University, College of Art and Design, Lahore. Wardah then went on to acquire an M.A Honors in Visual Art from the National College of Arts, Lahore in 2013. She received her BA in Graphic Design from Multan College of Arts, Bahauddin Zakariya University in... Read more