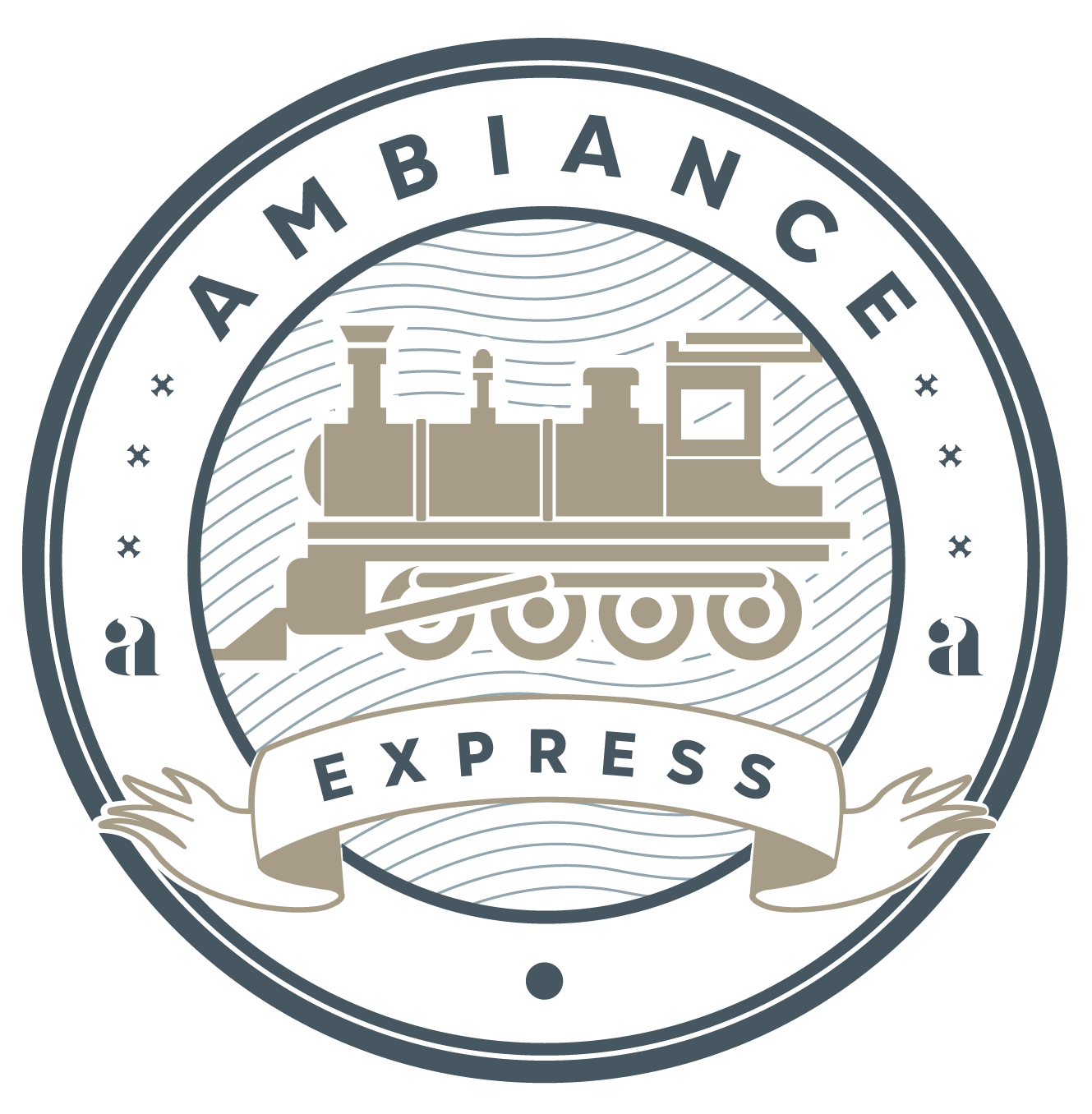 Call us: (021)-111-262-000 0300-054-8888

+92-300-054-8888
ALL DAY BREAKFAST
Who says breakfast is just for mornings? Early start or leisurely repast, light and healthy or a dash more decadent, Café Ambiance has what it takes to make your breakfast experience special.
MUSHROOM AND CHEESE FRITTATA 1150
A perfect protein powerhouse: eggs combined with delicious mushrooms, fresh, locally produced vegetables and a blend of melty cheeses
KHAGINA 750
An Ambiance twist on a Hyderabadi favourite: creamy aromatic eggs scrambled with fresh vegetables, herbs, and touch of spice, served with your choice of toast or paratha
OMELETTE AND GRILLED CHEESE 975
The ultimate breakfast-anytime sandwich: oozing melted cheese and a fluffy omelette cooked to perfection in our signature fresh-baked bread
KEEMA AND PARATHA 1150
Comfort and familiarity in a hot desi breakfast: slow cooked, spiced ground beef and potatoes, served with luscious paratha
FRUIT AND NUT GRANOLA 1250
Your Ambiance bowl of goodness: almond honey granola bursting with texture, flavour and nutty delight, served with your choice of cold or warm milk
AMBIANCE FRENCH TOAST 1150
The ultimate comfort classic: buttery, billowy brioche served with sliced banana, a hint of cinnamon and a drizzle of warm honey
PAN CAKE 975
Homemade style fluffy, light, buttermilk pancakes. Served with fresh fruits, nuts and whipped cream. Choice of toppings: Honey, Maple Syrup, Nutella or Chocolate Sauce.
ENTREES
Entrées or appetizers, hors d'oeuvres or starters – no matter what you call them, our selection offers the perfect way to start things off.
TOMATO TARTARE 950
A sophisticated vegetarian medley of texture: tangy tomatoes, velvety ricotta, balsamic and capers, served with sharp rocket and multigrain toast
HUMMUS 1250
The quintessential Mediterranean dip: a gentle blend of tahini, garlic and chickpeas with a dash of lemon and a kick of spice, served with pita bread
PIL PIL PRAWNS 2400
Spanish sunshine on a plate: succulent spicy garlic prawns with the velvety warmth of olive oil
LETTUCE TACOS 975
A wonderfully healthy alternative: light, crisp lettuce tacos, spicy salsa and sour cream with a tender chicken tikka filling
SALADS
AMBIANCE CHICKEN SALAD IN A LETTUCE BOWL 1150
The perfect balance of textures and flavours: chicken, apple and celery in an iceberg bowl, with luxurious mayo and mustard dressing
CLASSIC CAESAR SALAD 1150
When all you crave are the classics: crunchy iceberg, succulent chicken, boiled egg, parmesan and croutons with a briny garlicky Caesar dressing
FRESH GARDEN SALAD 850
Packed with a mix of fresh, seasonal leafy greens and feta cheese, this salad is complimented with a light, citrus-y Dijon vinaigrette. The perfect side to any meal!
ROCCA WALNUT SALAD 1375
Bursting with just the right amount of sour, nutty, fresh flavors, this middle eastern staple is made with rocket leaves, onions, walnuts and a sumac lemon dressing. Light on the tummy and the ideal choice for a light main course as well as a snack!
SOUPS
Café Ambiance, where our chicken soups nourish the body and the soul.
TOMATO BASIL SOUP 950
Our Chef's Special - fresh, ripe tomatoes roasted and blended into a smooth soup with onions and basil. Served with garlic bread
CREAM OF CHICKEN & MUSHROOM SOUP 975
Comforting, cosy and creamy: flavourful chicken and rich earthy mushroom soup served with toasty garlic bread
SANDWICHES
Café Ambiance sandwiches, wraps and burgers are the perfect solution for your oddly specific anytime cravings or your mealtime moments of indecision.
BRAISED SHORT RIBS WITH GRILLED CHEESE 1450
The sandwich for your soul: melt-in-your-mouth shredded beef ribs, cheese and signature secret sauce in thick slices of brioche bread, served with a side of fries and coleslaw
CLASSIC CLUB 1450
One of the most iconic sandwiches: a satisfying double-decker with vibrant layers of chicken, egg salad, cheese and fresh vegetables in traditional white or brown bread, served with coleslaw and fries
AMBIANCE CHEESEBURGER 1375
When all you want is a burger: a thick, juicy beef patty, melted cheese, caramelized onions, pickle and lettuce in a gorgeous, gleaming brioche bun, served with signature coleslaw and fries
MAINS
A range of international flavours to suit any mood, served in a style that's uniquely, definitively, solely Café Ambiance.
PAN FRIED SNAPPER IN LEMON BUTTER 2150
Subtle and satisfying: fried Red Snapper in a delicately balanced lemon butter sauce, served with a side of green beans and sautéed potatoes
AMBIANCE MAC AND CHEESE 1175
Comfort food done the Ambiance way: gooey cheesy delicious macaroni topped with a crunchy parmesan breadcrumb crust
CHICKEN PARMESAN 2150
Parmesan crusted butterfly chicken, fettuccine pasta and a luscious full-bodied sauce of tomato, garlic and Italian spices
SPICY PRAWN LINGUINE 2400
No frills, just oodles of flavour: fresh fiery and flavoursome tomato sauce tossed with buttery prawns and pasta
FILET MIGNON (200 grams) 11000
A cut above: fresh, high quality US Prime Angus beef tenderloin, seared to buttery perfection and served with vibrantly silky, herbal chimichurri and moreish mustard cream
DEEP PAN PIZZA (Pepperoni, Vegetarian, Cheese) 1650
The ultimate comfort classic: buttery, billowy brioche served with sliced banana, a hint of cinnamon and a drizzle of warm honey
THIN CRUST PIZZA (Pepperoni, Vegetarian, Cheese) 1650
A light herby crust topped with a bold zesty sauce, melted mozzarella and a selection of toppings
PASTA ALFREDO 1950
Our creamy mushroom sauce and grilled sliced chicken breast with sundried tomato; served over a bed of fettuccine pasta.
RICOTTA CHEESE MEATBALL PASTA 1550
Rich and flavourful stuffed ricotta meatballs – thanks to a generous amount of fresh basil, onions, and garlic & herbs. Served with our light tomato sauce over a bed of linguine pasta.
GRILLED POMFRET 2650
Pomfret steeped in a flavourful marinade prepared with a mélange of spices and grilled to perfection. Served with fresh seasonal greens.
BEEF STEAK (LOCAL) 2750
Beef tenderloin served with our ultra-rich & creamy truffle mash, and sautéed spinach and Diane sauce.
LEBANESE GRILLED CHICKEN (with skin) 2400
Traditional Lebanese BBQ dish – with its lemony, garlicky marinade our recipe results in tender, juicy thigh chicken. Served with pita bread, grilled tomato & onions with harissa sauce.
CRISPY CHICKEN BURGER IN HOT SAUCE 1450
A well-seasoned, crispy fried chicken fillet slathered with our special, in-house hot burger sauce, topped with a slice of Cheddar cheese, finished off with Romaine lettuce and put inside a soft Brioche bun; this is what dreams are made of. Served with street-style french fries.
GRILLED CHEESE & TOMATO SANDWICH 975
Perfectly melted cheese surrounding a juicy tomato inside with toasted whole grain bread outside - the ultimate comfort food.
GRILLED HALLOUMI WITH HOT PEPPER JAM 975
Grilled fingers of traditional Mediterranean Halloumi cheese served with spicy Thai chili jam for that extra kick of heat!
CHILI OIL PRAWNS 2400
Fresh prawns tossed in our house-made garlic chili butter and served with crispy, golden garlic bread.
SIDES
GARLIC BREAD (4 pieces) 850
FRENCH FRIES (200 grams) 750
PAN ASIAN
- SOUPS -
CHICKEN HOT & SOUR SOUP 950
CHICKEN CORN SOUP 950
CHICKEN GINGER SOUP 950
VEGETABLE NOODLES SOUP 750
- RICE & NOODLES -
EGG FRIED RICE 1450
VEGETABLE FRIED RICE 1550
GARLIC RICE 1550
CHICKEN CHOW MEIN 2250
VEGETABLE CHOW MEIN 1850
- MAINS -
CHICKEN DRY CHILLI 2400
BEEF DRY CHILI WITH FRIED RICE 2600
CHICKEN OYSTER SAUCE 2400
BEEF OYSTER SAUCE 2600
CHICKEN KUNG PAO 2400
SWEET & SOUR FISH 2800
SPICY PRAWN SCHEZWAN 2800
DESSERTS
Something sweet for a special occasion? If you ask us, all one needs, really, is something sweet to make any occasion special.
CHOICE OF ICECREAM - 3 SCOOPS 850
(MANGO, VANILLA, CHOCOLATE, CARAMEL, STRAWBERRY)
PANNA COTTA 875
With its incredibly smooth, melt-in-your-mouth texture, our panna cotta is the ultimate creamy comfort for any mood. An Italian classic done right!
CHOCOLATE BROWNIE 875
Everyone's favourite dessert treat with rich, semi-sweet chocolate, freshly baked to perfection and served with premium vanilla ice cream.
CHOCOLATE MOUSSE 875
Light, airy and intensely flavoured - our chocolate mousse is the stuff of dreams!
FIG MOUSSE 800
FRESH SEASONAL FRUIT TART 875
ZERO-PROOF DRINKS
MINT MARGARITA 850
PEACH BELLINI 850
BEETROOT SPLASH 850
HOT BEVERAGES
ESPRESSO (SINGLE) 375
ESPRESSO (DOUBLE) 425
ESPRESSO MACCHIATO 300
CAPPUCCINO 695
CAFÉ LATTE 695
CAFÉ AMERICANO 425
FRENCHPRESS (SERVES TWO) 950
HOT CHOCOLATE 575
STEAMED MILK 450
GREEN TEA 450
ENGLISH BREAKFAST TEA 575
MASALA CHAI 575
EARLY GREY TEA 300
COLD BEVERAGES
ICED COFFEE 750
ICED LATTE 950
(HAZELNUT, CARAMEL, VANILLA, IRISH)
FLAVOURED ICED LATTE 465
SEASONAL JUICES 825
SHAKES 750
(MANGO, CHOCOLATE, VANILLA, STRAWBERRY)
WATER AND SOFT DRINKS
STILL WATER (SMALL) 120
STILL WATER (LARGE) 210
CARBONATED DRINKS 245
PERRIER (SMALL) 875
CLUB SODA 375
FRESH LIME SPRITE OR DIET 750
EVIAN (SMALL) 850
REDBULL ENERGY DRINK 750
GINGERALE 650
TONIC WATER 450
Prices are exclusive of taxes.
Call us on (021)-111-262-000 or 0300-054-8888 to place your order.