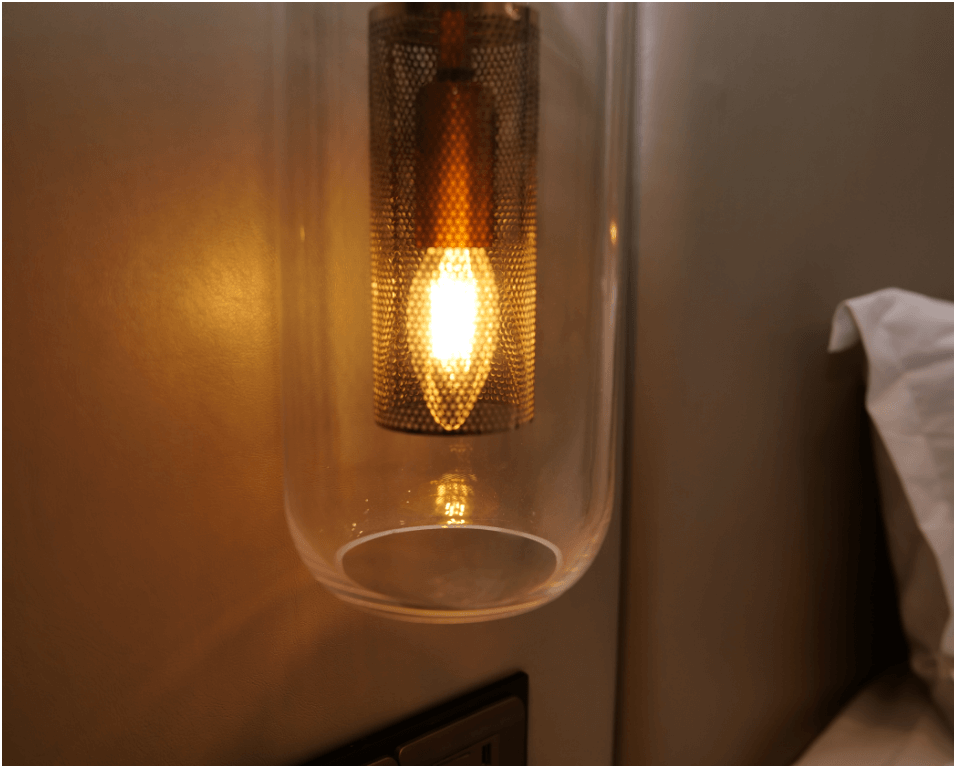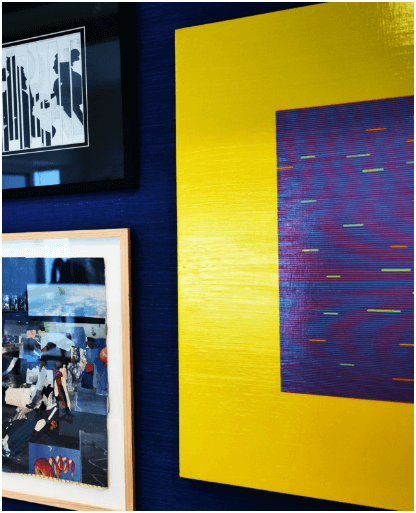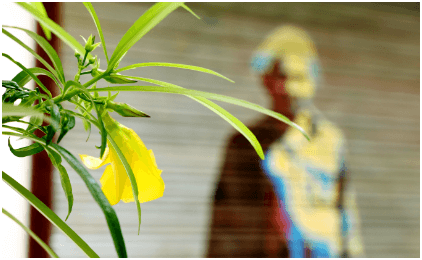 AMBIANCE KARACHI
Cooled by the evening sea breeze, the leaves whisper a welcome song. Ambiance Karachi: a hidden world of light and shade in the heart of Clifton.
Spacious and luxurious, with a little something unexpected – at Ambiance, what you see isn't all that you get! Perhaps a private terrace, or secluded garden? Our biophilic design seeks to satisfy the innate need to connect with nature in built environments.
Each space is an interplay of eclectic art and nature, like a comfortable conversation among friends; a retreat from the clamour of the city, tinged with the gentle fragrance of a fond memory.
Thoughtfully curated, the adaptive reuse of structures allow modern and vintage to coexist to create a unique sense of being comfortable in one's own skin, with just a hint of mystery – much like Karachi itself! So come, spend some time with us, and make the Ambiance world your oyster.
Ambiance Karachi is ideally positioned in Clifton, a stone's throw from the iconic Do Talwaar – and mere minutes from the DHA neighbourhood. Karachi's landmark Dolmen Mall is less than five minutes away, as are some of the city's most notable restaurants, cafes, and boutiques. ROOMS
More than just a good night's sleep
Each of our rooms is a unique symphony of easy comfort and elegant style that has been composed to make your experience unforgettable. Outstanding design and décor function in harmony with nature to support your holistic wellbeing, offering guests a range of over 40 luxuriously appointed accommodations in a spacious and biophilic compound.
All our rooms are equipped with the latest technology including Google Chromecast, enabling guests to play their own content on our televisions, Netflix access, Google Home devices, and of course high-speed Internet.
Each room comes with an en suite bathroom featuring a luxurious rain shower.
TERRACE SUITE
Book Now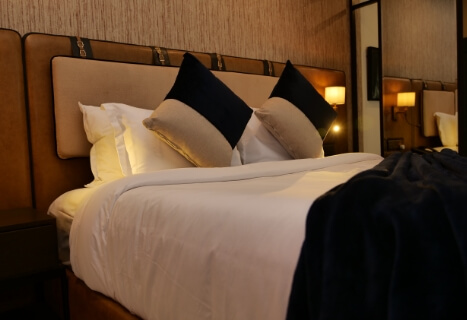 TERRACE ROOM
Book Now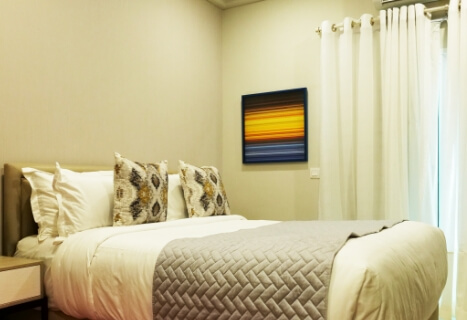 JUNIOR SUITE
Book Now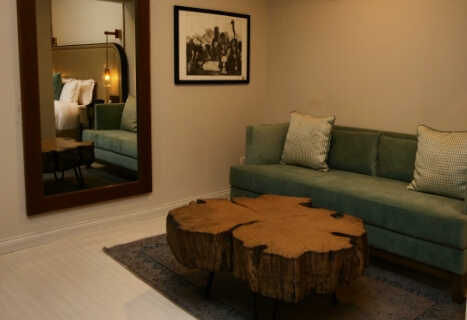 PREMIER ROOM
Book Now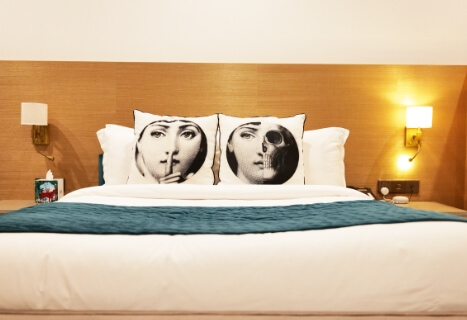 DELUXE ROOM
Book Now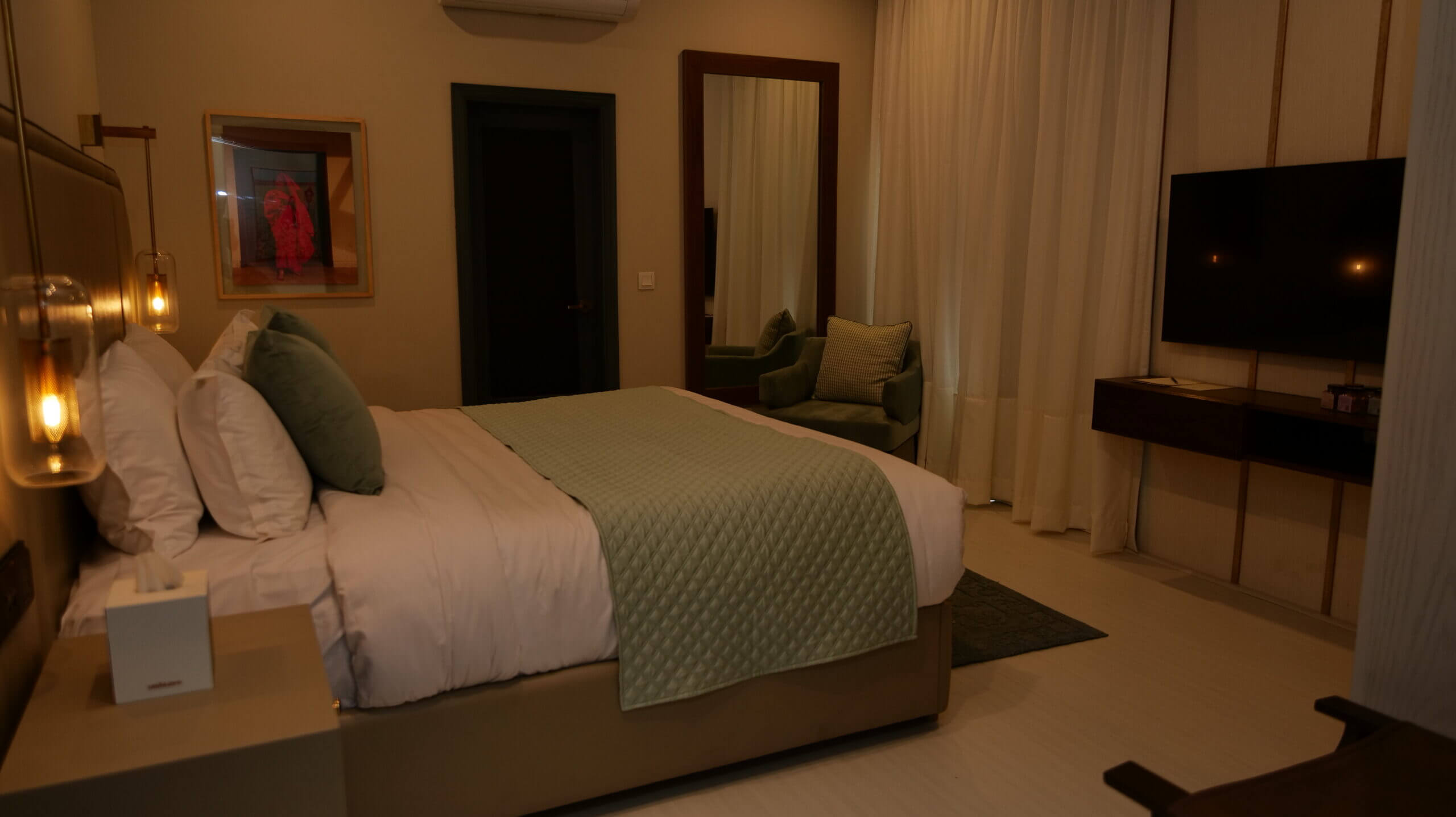 GARDEN SUITE
Book Now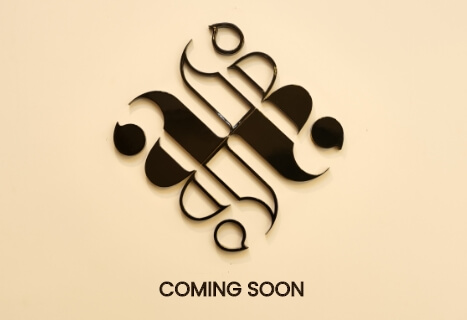 GARDEN ROOM
Book Now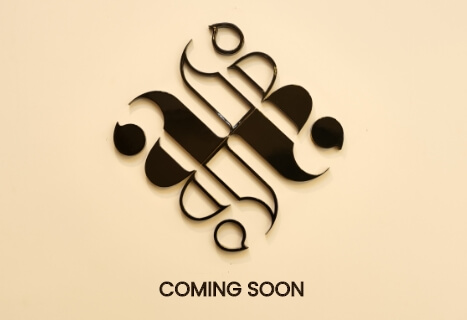 Previous
Next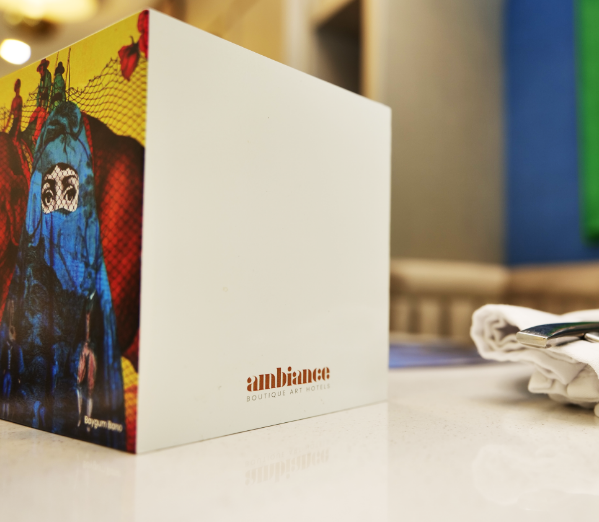 AMBIANCE EXPRESS
Step out of time into the romance and opulence of luxury rail travel where unusual textures, modern shades, refreshing greenery, and rich fabrics evoke a sense that is both nostalgic and modern.
Ambiance Express, our signature hotel restaurant in Karachi, serves a menu of exciting flavours with a focus on quality and locality. Global cuisine and a lovingly curated menu sit effortlessly in the easy elegance of the inspiring environment Here, we take the best of the past and add an Ambiance twist to give you a sensory and gastronomic experience you'll long to revisit.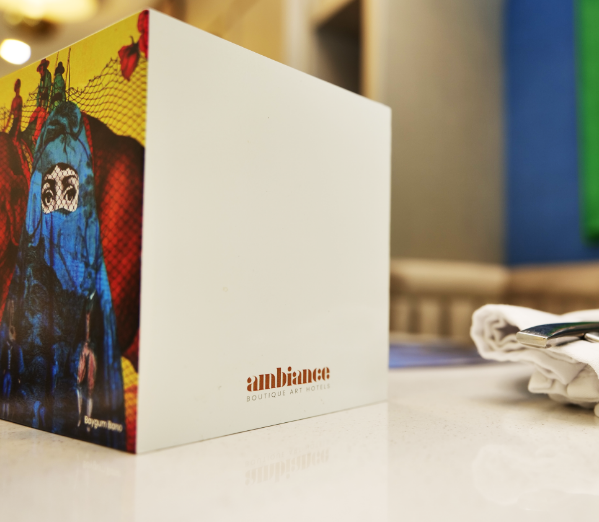 MEETINGS & EVENTS
Ambiance Boutique Art Hotel Karachi features a Guest Lounge that presently also functions as a business centre with seating for upto 20 people.
A range of additional facilities are expected to be added later in 2022 including a spa and fitness centre, panoramic rooftop dining featuring a new cuisine, and additional meeting, conference, and entertainment facilities.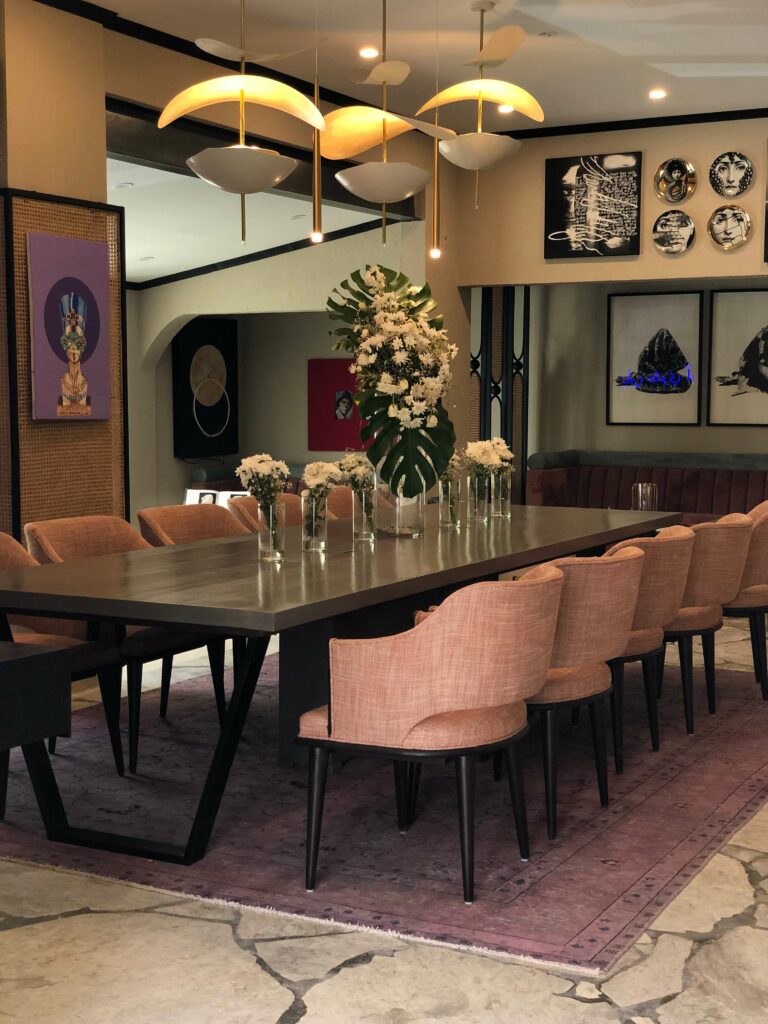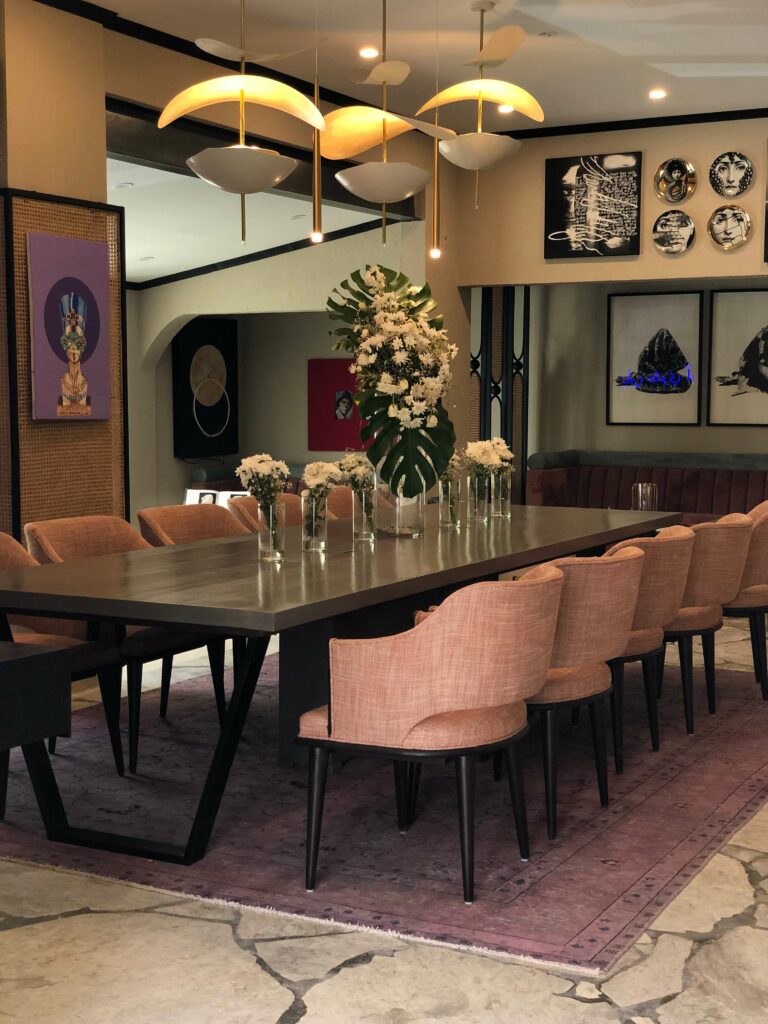 CONTACT US